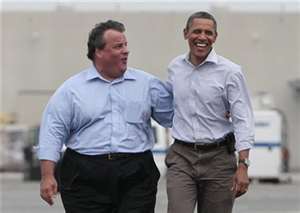 As the 2012 presidential campaign gets underway, providing the electorate plenty of time to confuse itself before marking its ballots fourteen months from now, a hot question among Republican pundits is whether or not New Jersey's famously hefty governor, Chris Christie, will enter the race.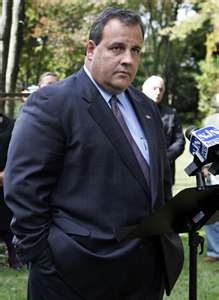 Piers Morgan asked the well-known political analyst Brooke Shields if she thought an overweight person could be elected president, given our well-known obsession with slender celebrities.  (To give Shields credit, she found the question sad and perplexing.)  The whole enquiry expresses a paradox in American culture: the fatter the people get, the skinnier we expect our idols to be.   This is a corollary of the curious belief among people earning fewer than fifty thousand dollars a year that they will somehow benefit from tax breaks for the rich.
Michael Kinsley of Bloomberg Views was viciously blunt about Christie's chances: "Christie cannot be president: He is just too fat. Maybe, if he runs for president and we get to know him, we will overlook this awkward issue because we are so impressed with the way he stands up to teachers' unions. But we shouldn't overlook it–unless he goes on a diet and shows he can stick to it."
But we've had fat presidents, some even elected to more than one term.  Grover Cleveland, although a New York resident when he was elected to his two non-consecutive terms as president, was a New Jersey native with a build similar to Christie's.    Both William McKinley, whose term was brief because he was assassinated, and his successor, Theodore Roosevelt, were bulky men, although Roosevelt was also famously fit.
The fattest of them all, however, was William Howard Taft—also the only president to also serve on the Supreme Court.   Taft weighed well over 300 pounds when he was in the White House.   Taft was also our first presidential golfer, playing twice a week.  Roosevelt is said to have despised Taft's golfing hobby, even though there were rumors that TR himself had a secret golfing habit.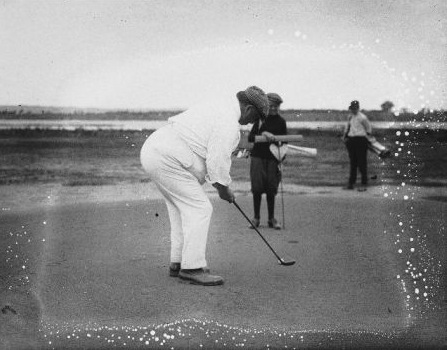 Portland physician Jim Puterbaugh, whose brother is the well-known teaching pro from San Diego's Aviara Golf Academy, Kip Puterbaugh, recently published an article about the health benefits of walking 18 holes, especially if you carry your clubs.  (He also denounces golf carts as health hazards.)   According to Puterbaugh's research, as reported in Golf, Inc., if Christie were to walk two rounds a week, he would "easily meet the exercise recommended by the cardiovascular model."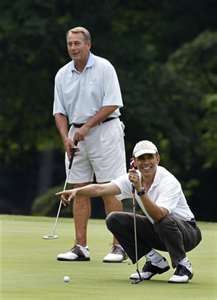 We have a slender president now, of course, who is also a golfer, although like Roosevelt, President Obama has tended to play his rounds under the radar.   His famously public golf summit with House Speaker John Boehner, VP Joe Biden and Ohio governor John Kasich during the battle over the debt ceiling had the political impact of a Justin Bieber concert, but at least it put golf on the front page for a day.
So maybe in his well-known spirit of political reconciliation and compromise, Obama should offer to introduce Christie to golf and get him walking on the links, a bipartisan approach to solving one small healthcare problem.   They might look like the second coming of Laurel and Hardy, but Obama and Christie together might also inspire a healthier approach to political dialogue.