Last week, the executive director's office of the American Society of Golf Course Architects in Chicago sent out a note to ASGCA members notifying them that a Chinese associate in the design firm of the American golf course architect, Joe Obringer,(JFO Design) had been kidnapped in Yunnan Province, China, along the border with Myanmar, formerly known as Burma.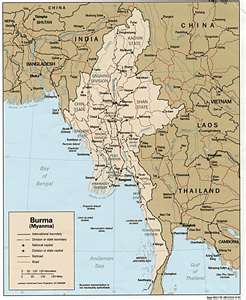 Brian Curley, a principal in Schmidt-Curley Design, the highly successful golf course design company whose Chinese projects include the Mission Hills courses—both the original Mission Hills in Shenzhen and the new project on Hainan Island—sent an email on June 21 to alert fellow course designers to the dangers of working in this region.   Curley's note said that the kidnapped employee was "being held for ransom across the border," and that he had gone to Yunnan following up on a "cold call" to the JFO "office with a request to visit a site for design of a course."
Attempts to contact Obringer's office were not successful.
The kidnapping took place, according to Curley's note, near the Dehong Mangshi Airport, which is roughly fifty miles from the Myanmar border.  The terrain in this region is difficult, with few roads, heavy vegetation and steep canyons.    Neither the Chinese nor the Burmese governments have complete control of their territory here, which has historically been the base for warlords who finance their activities through the sale of opiates.
According to the United Nations Office on Drugs and Crimes, "world heroin consumption (340 tons) and seizures represent an annual flow of 430-450 tons of heroin into the global heroin market. Of that total, opium from Myanmar and the Lao People's Democratic Republic yields some 50 tons."   The same groups who broker dope also dabble in kidnapping.  Curley's letter notes that roughly 300 kidnappings have been reported recently in this region, and among the victims is a Malaysian golf course architect, although no details regarding him were forthcoming.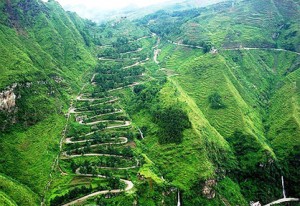 Myanmar is ruled by a military junta and its closest trading partner is China.    Since 1988 the United States has imposed sanctions on Myanmar and prohibited American companies from doing business there.  The junta leaders secretly constructed a new capitol called Naypyidaw that the New York Times described as "remote, lavish and off limits."  According to Wikipedia, Navpyidaw has two golf courses, Nay Pyi Taw City Golf Course and Yaypyar Golf Course.  I searched everything I could think of on the internet to try to learn who designed these courses, but was unable to find any information. Given the sanctions, it's probably prudent not to celebrate this particular accomplishment.