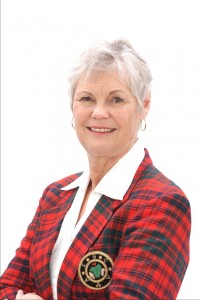 Vicki Martz, a member of the American Society of Golf Course Architects, was Vice President and Senior Golf Course Architect at Arnold Palmer Design until she started her own firm earlier this year.  As Director of Environmental Design at Palmer, Martz  established herself as an expert on the environmental issues golf developments face.  Her new firm, Victoria Martz Golf Design, focuses on sustainable design solutions, but it also looks for ways to make the game more attractive to at least two categories of players not always taken into consideration by mainstream golf design firms: women and children.  What follows is an insider's take on women in golf design and how one woman's views may affect the future of the game.
Why has the golf industry been so slow to perceive the need to make the game attractive to kids and families?
            For so many years a golf course was seen as an amenity needed to sell housing.  It was part and parcel of the "lifestyle" movement embraced by developers.  There was little motivation to cater to a new market.  In many cases the golf course was viewed as a "loss leader" and was never expected to generate profit on its own.  The "larger, bigger and more expensive" mantra was always geared to lure customers to the housing or resort-hotel component.  These courses were not designed to encourage women or junior golf.   They were designed to appeal to a demographic that wanted to play on a "best new" award  course or a course with a top one hundred ranking by one of the major golf publications.  The silver lining in this current market adjustment is that people within the golf industry have finally realized that, to keep this wonderful game alive and positioned for the future, more emphasis has got to be placed on growing the game—and we can't do that without including women and families.
How do clients respond to your approach?
         It may or may not have been part of a formal discussion, but all of the designs that I did with Arnold Palmer Design were fun and playable from all sets of tees.  I was very cognizant of how each hole played for the higher handicap.  We now include "grandchildren" tees. They take very little maintenance and are so economical to install and irrigate that I am hopeful that most facilities will recognize their importance for the future of the game.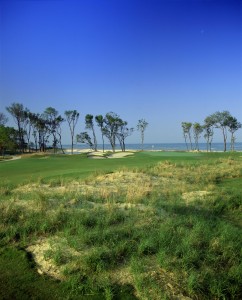 Arthur Little has done quite a bit of research on the importance of proportional tee positioning that deemphasizes strength and encourages skill.  He noted that swing speed, not handicap, should be the prime factor when players select and architects design tee locations.  It is an enlightened concept that will encourage more and speedier play. 
 Here are my guidelines for "grandchildren tees":
Start by assessing hazards within 100 yards of the green.
Set up tees anywhere from 40 yards to 160 yards, so the hole can be a par 3 for older children but a par 4 or even a par 5 for younger kids and beginners. 
Remember that navigating the tee shot and learning the short game is the goal.  Par shouldn't matter.  The point is to acquaint children to the fun and challenge of the game and encourage them in their learning process.
At the minimum, mow a small area or an existing mound for a grandchild tee, but keep in mind that variety in the length and type of shot required to the green is what will keep the children's interest up.
 Which of your completed projects best shows the benefits of making the game more family-friendly and accessible?
             The King's North in Myrtle Beach, SC is a very challenging golf course that golfers pay a premium to play due to its reputation in South Carolina and its high ranking in golf publications.  However, it is also well recognized for the strength of its design for women, with not one but three sets of tees rated for women to accommodate all skill levels, from beginner to advanced.  With that "women friendly" model the course attracts couples who enjoy the game together as well as families who can take advantage of the variety of tee options.
 What is the biggest challenge facing the golf design business? 
             Golf became too dependent on the housing market.  Often courses were not built to be economically sustainable.  Economic data nonetheless shows that the retirement market for golf is still strong.  The baby-boom generation is just now reaching that golden age.  The boomers were brought up on golf and have a great desire to play, and also have the financial resources to do so.   If the financial markets will loosen up, then I think there will be a demand for new golf from developers who cater to this market segment.  
However, for this market of older players courses will need to play shorter and take less time.  There will always be a premium on well-designed courses with effective strategy and rich aesthetics, but playing challenges and beauty don't necessarily mean "long" and "expensive."  Existing courses, too, will always need to keep the components, like the irrigation system, up to date and working efficiently.  When it's time for renovation work, courses can, and should, reevaluate the design strategy to make sure they can accommodate juniors, seniors and women, the growing segments of golf.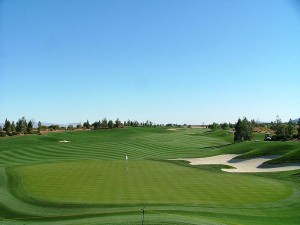 I have also worked with existing clubs to find their "course within the course."  When play is light, a golf course can offer a shortened course that is hidden within the existing routing.  We need to embrace options that keep golfers wanting to play the "right amount of golf."